Washington's hard power display of taking out Al-Qaeda's Al-Zawahiri will not be reciprocated by Beijing over Pelosi's provocative visit to Taiwan. It does however, definitively bury the decades-long era of cooperative US-Chinese relations.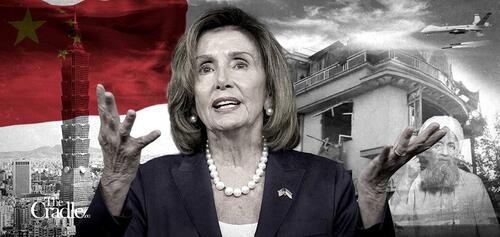 This is the way the "Global War on Terror" (GWOT) ends, over and over again: not with a bang, but a whimper.
Two Hellfire R9-X missiles launched from a MQ9 Reaper drone on the balcony of a house in Kabul. The target was Ayman Al-Zawahiri with a $25 million bounty on his head. The once invisible leader of 'historic' Al-Qaeda since 2011, is finally terminated.
All of us who spent years of our lives, especially throughout the 2000s, writing about and tracking Al-Zawahiri know how US 'intel' played every trick in the book – and outside the book – to find him. Well, he never exposed himself on the balcony of a house, much less in Kabul.
Another disposable asset
Why now? Simple. Not useful anymore – and way past his expiration date. His fate was sealed as a tawdry foreign policy 'victory' – the remixed Obama 'Osama bin Laden moment' that won't even register across most of the Global South. After all, a perception reigns that George W. Bush's GWOT has long metastasized into the "rules-based," actually "economic sanctions-based" international order.
Cue to 48 hours later, when hundreds of thousands across the west were glued to the screen of flighradar24.com (until the website was hacked), tracking "SPAR19" – the US Air Force jet carrying House Speaker Nancy Pelosi – as it slowly crossed Kalimantan from east to west, the Celebes Sea, went northward parallel to the eastern Philippines, and then made a sharp swing westwards towards Taiwan, in a spectacular waste of jet fuel to evade the South China Sea.