This morning I wanted to share some thoughts from my friend, former sell side analyst Anton Wahlman.
He wrote me this morning making note of news I had already seen earlier today. Namely, that Beijing, the most prominent and well-known Chinese city with a population of 22 million, was going back into Covid lockdown.
"CGTN, a Chinese state-run news channel has just announced Beijing and other cities are going back into lockdown. Schools, restaurants, gyms and other facilities closed this week to stop the Omicron variant," he wrote me.
Recall, back in April of this year, I wrote an article called "Something Is Rotten In The State Of Shanghai's Latest Covid Lockdowns", asking the question of why the country continues to be so interested in being able to lock down and open up its economy like Xi Jinping flipping a lightswitch on and off.
Anton wrote this morning that one of the great unsolved mysteries is why China keeps doing this.  He asked "They can't be this stupid or evil, can they?"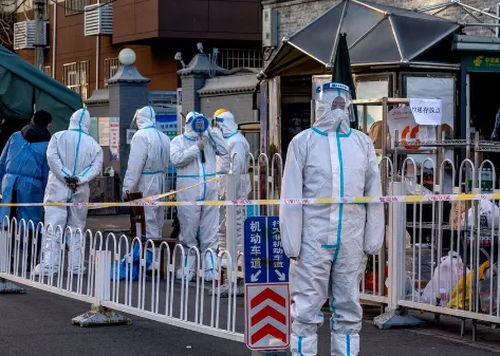 Well, maybe the answer is found inside Occam's Razor: Yes, they really are this stupid and evil.